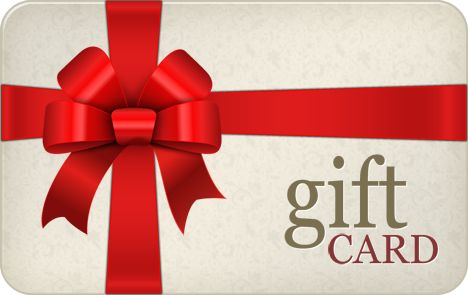 As much as you feel excited to attend a party, you become equally concerned about the gifts to purchase. Most of the time, humans are either baffled by the abundant number of options available or other times, ignorant of what would suit that person. Sometimes, even if you manage to select one gift, the delivery time takes up quite several days. At other times, despite the ordered item arriving timely, it turns out to be damaged or is a misfit. But if you are an Australian, you just got lucky. Why? An e gift card in Australia is often regarded as the best gift, regardless of age.  
Not only in Australia but worldwide, e-gift cards are considered a thoughtful, sound, and highly pragmatic gift. But why so? 
6 Reasons an E-Gift is Considered the Best Gift Option 
The demand for gift cards is increasing worldwide, and quite a palpable surge is witnessed in the Australian market. According to a report, the Australian gift card market is supposed to undergo a rise in market value from $5446.5 million in 2021 to $8504.0 million by 2026. Now that you know the demand, you can bid adieu to the fear of buying the wrong gift for a person. 
1 Say Goodbye to Pointless Gifts
You spend a certain amount of money, time, and resources purchasing a gift for someone. And, if the gift turns out to be incompatible, it should put you in a slightly sentimental disposition. To avoid anything of that sort, offer the person an e-gift card that will offer them the freedom to choose and buy anything they want.
2 Nature-Friendly
You buy a gift that has its packaging, and on top of that, you wrap it up with additional fills. All of these and more add to the already jam-packed landfill. An e-gift card is sustainable and saves Mother Earth. 
3 Respecting the Social Distancing Norm
The COVID-19 outbreak has petrified all Aussies, leading most of them to retain social distancing. Now, as much as they wish to attend parties, the pandemic prevents them from doing so. An e-gift card bridges the gap between social distancing and gifting, as there is no physical communication between the two people.
4 Pushes Recipients to Treat Themselves
Some people find happiness in gifting their families and friends but not themselves. They struggle all day long and end up not treating themselves. An e-gift card is a truly enlightening approach to urge them to buy something for themselves. With an e-gift card in hand, there is nothing left to do but buy a product they love.
5 Convenient Method
Buying a present will require a bus, walk, or cab to reach a gift shop, mall, or any other store. Furthermore, you will need to spend a specific time and energy to select a piece that eventually might not be liked by the recipient. After the purchase, you proceed to buy gift wraps as well. Instead of running after these multiple energy-draining things, why not pick an e-gift card? You can simply buy an online e-gift card within a jiffy.
6 Additional Coupons/Discounts
A major reason to gift an e-gift card is to offer additional coupons or discounts. The user might enjoy some fruitful cashback offered by the retailer as well. Therefore, apart from the prevailing money, they also receive extra money.
To sum it up, e gift card in Australia is experiencing tremendous growth for all the right reasons. People are gradually moving towards e-gift cards because everybody likes to be remembered as the person who gifted a truly thoughtful gift.  
Author Bio:
Alison Lurie is a farmer of words in the field of creativity. She is an experienced independent content writer with a demonstrated history of working in the writing and editing industry. She is a multi-niche content chef who loves cooking new things.